Affiliate Program
Welcome to The Trade Show Edge affiliate program.
Make money promoting "The Trade Show Edge" which sells for $27.99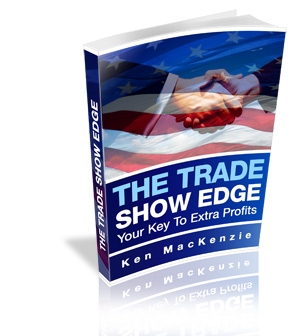 Help business and trade show exhibitors and receive a reward for your efforts
Promote this Best-Selling Program And Earn 50% Of Every Sale You Refer! You will earn 50% from each $27.99 sale
This page consists of simple instructions for you to create a unique link so that you can include it on your website or email to prospective buyers.
Your unique link will track your referrals and ensure that you are paid affiliate commissions.
Every time someone clicks on your unique link to this web site and buys this product… You will receive 50% of the net profit!
An independent fulfillment company called JVZoo.com handles the sales processing and payment to affiliates. To join this affiliate program you will need to apply and obtain a unique referral ID with JVZoo.com.
After you obtain your referral ID (login code) and password, access their site for full details. They are an excellent company to deal with and are well regarded among the internet community.
How to get set up with JVZoo.com  CLICK HERE
Promote Your Link and Earn to Commissions! Make sure you test your links.
All that's left to do now is promote The Trade Show Edge to your website visitors and subscriber list.
As an affiliate, you have our permission to copy any of the text or images from TheTradeShowEdge.com.
You may also use one of to following images:
Affiliate Selling tips:
The best way to promote a product is to:
a) own it first to know what problems it solves
b) understand the buyers needs
c) take action
Use Text Links:
Make sure you test your links.
Places you could put a text link:
forum signature
blog post
classifieds
article resource boxes
ezines
pay per click
(Read forum rules before putting an affiliate link, some do not allow it)
Use any of these graphics somewhere on your website or newsletter with an affiliate link: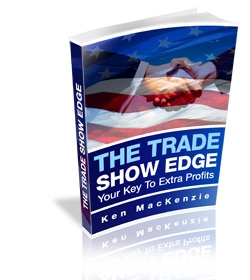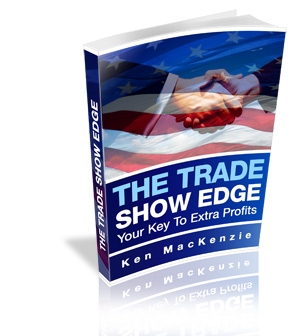 Write Articles
Write an article about using to The Trade Show Edge" or a review about to "The Trade Show Edge" and submit them to article directories. You get to place an authors resource box at the end of to article. You can then place an affiliate link or a link to your website page when you review "The Trade Show Edge"
Press Releases
Write an interesting press release and place a link to your website from it.
NO SPAM
Don't promote this product using any unethical methods.